What is Home & Contents Insurance? 
Home and contents insurance covers the cost of repairing or replacing your house and your belongings when something goes wrong, like a fire, burglary or a visitor gets injured. 
For many Australians, owning a home is a dream come true. After years of toiling and saving up, we all look forward to the day when we can live under a roof which we can proudly call our own. So, it's important to get the right type of insurance.
Insurance is financial protection in the event of disasters like severe storms, an earthquake or fire happening.  Trees falling or hail damaging roof tiles happens and can cause severe damage to our beloved homes. Insurance provides both financial security and peace of mind.  
WHY IS HOME INSURANCE IMPORTANT? 
Our home is often our largest asset, so it's important to find the right home insurance that can pay the often-large costs of repairs or rebuilding. Contents insurance is usually purchased along with cover for the building. So, if the roof is damaged in a storm and water causes damage to the interior furniture or clothes, it's all covered with the same insurance company. This type of insurance will also pay the costs of moving temporarily and putting contents in storage, if the house is so badly damaged it cannot be lived. Banks and finance companies also require this type of insurance when you borrow from them. 
WHAT DOES HOME INSURANCE COVER? 
Standard homeowner's policies typically cover a list of insured events, like Fire & smoke, storm, cyclone, rainwater, explosion, burglary and vandalism. Other insurance companies offer more than the standard cover, for example accidental damage, motor burnout and artwork or valuables taken outside the home. It's also important to check and compare insurance policies, as the vary, some cover damage to retaining walls, landscaping, flood and water leaks, other don't. 
Checking and understanding what is covered and what is not covered (often called an Exclusion) or what limits some items have, for example jewellery may only be covered up to $1,000 per claim unless items are specifically listed, is the key to understanding the insurance you purchase. 
Before you purchase insurance, we recommend checking:
●    Cover type – is it a standard cover (listed events), or accidental damage cover.;
●    Will the home be your main residence or a holiday home;
●    how much cover is there for jewellery or special items;
●    how your used a free online calculator to find out the rebuilding cost of your home and replacement value of the contents;
●    do you need cover for bikes or other sporting equipment; 
●    what is the condition of the home, most insurers don't pay for water leaks from cracked tiles or rusted gutters.
●    Location of the home, is it in a flood or bushfire prone area, some insurers may not cover certain streets or suburbs.
Having the right insurance cover can really help if the worst occurs. The insurer can arrange repairs and alternative accommodation, if needed or pay legal defence costs and damages awarded by a court, if someone is injured on your property. Having the incorrect type of cover could mean you have to find the money to pay for these things. 
At Insurance Advisernet, we're prepared to help you ensure the valuation of your home and contents are up to date. Our professional advisers will also discuss your needs and advise which insurer and type of cover best suits your needs and budget. Talk to one of our representatives today! 
Frequently Asked Questions
●    How much does home & contents insurance cost? 
The average home & contents insurance cost, as well as the cover varies around Australia. In NSW the average is around $110 a month, Victoria $100 a month, with Queensland can vary from $120 to $360 per month for Far North Queensland, so it pays to get quotes from different insurance companies and different levels of cover. Premiums will vary based on location, what the home is built of, the age and type of occupancy and past claims experience. 
●    Is home insurance mandatory?  
No, however banks or finance companies will require home insurance, to ensure you can have your home repaired or rebuilt if damaged. It's also common sense to ensure what is most people's most valuable asset is protected in the event of storms or fire. 
●    What 3 areas are covered in a typical homeowner's policy? 
There are typically 3 areas covered by a homeowner's insurance plan: 
1. Building – tis covers the house and any carports or garages, as well as the fixtures and fittings, like pipes and carpets. Basically, anything that you wouldn't take with you when you sell the home. As mentioned, some policies cover any type of accidental damage, other more limited cover (and cheaper) for fire and listed perils, including wind, rainwater and storm damage.
2. Contents – this is anything you would take with you when you leave. Rugs, furniture, beds and sporting equipment.
3. Valuables – contents policies only provide very limited cover for jewellery, bikes taken away from the home or art work. So, it important to understand the difference between insurance policies and what suits you. 
●    How do I know how much homeowner's insurance I need? 
Nothing is set in stone, but some major factors to consider are the square foot measurements of the house plus the construction costs to rebuild damaged or destroyed houses. With Covid related shipping delays and inflation the replacement costs of both the home and contents have increased 10% - 25% over the past year, so it's key that you get good advice and check with an up-to-date online calculator. If you don't have enough insurance cover, you may end up paying for part of the repairs, which could be expenses and delay the work.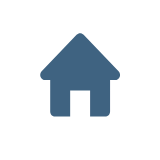 For most people, the family home is the largest asset they'll ever own. This means it is essential to protect it, inside and out, with the right insurance cover. After all, no one wants to discover they're inadequately insured when it's too late.