What is SME Business Insurance?
Any business in Australia, including small to medium-sized businesses, will benefit from an added layer of financial security in the form of an SME business insurance cover. Some types of insurance are mandatory, like workers' compensation, professional indemnity, or CTP insurance for motor vehicles. These are called statutory insurance covers, while other types of insurance are optional, important ways of reducing business risk and protecting your finances and assets. 
SME business insurance provides owners and businesses with protection against the loss of key assets and financial risks. It also protects customers, employees, suppliers, and contractors. A wide range of insurance policies is available, with different cover, exclusions, excesses, and premiums, including insurance cover for:  
Property Damage – cover varies from fire, storm, lightning and other perils to any type of accidental loss or damage. The property insured includes damage to buildings, contents,  stock, plant & equipment, raw materials, consumer goods etc.;
Business Interruption – also referred to as Loss of Profits or Consequential Loss insurance, covers weekly amounts or Net Profit loss and ongoing fixed costs following property loss or damage;
Burglary/Theft - covers break-in at the business premises and the damage is done, as well as theft of goods or stock;
Money - covers theft of money in various locations (during transit, in a locked safe, or in a private residence) at any time (within and outside business hours). 
Liability - covers a variety of statutory and civil legal liability, including personal injury and property damage, environmental liability, management liability, statutory liability, professional liability, aviation, marine and motor vehicle-related liability;
General Property - covers specified portable property against accidental loss or damage once it is taken off the premises, within Australia or overseas; 
Equipment - covers sudden internal derangement and accidental loss or damage to plant, equipment and machinery, as well as computer and other electronic equipment. Loss of stock and business interruption cover can also be part of this insurance. 
Motor vehicle & mobile plant – covers registered and unregistered motor vehicles, mobile plant & equipment, farm equipment, construction plant, as well as attachments and trailers. This insurance can also cover loss of income, downtime and hire costs of replacement equipment. 
You can get the help of specialist insurance brokers at Insurance Advisernet to analyse your objectives, needs, financial situation and risk profile to develop appropriate strategies and solutions. Then with your input, undertake risk assessments and conduct market research to determine the most suitable insurance product(s) that will transfer your key risk exposure. Finally, your insurance adviser will present appropriate strategies and solutions and also negotiate and place insurance covers agreed.
Since 1996, Insurance Advisernet has been providing top-notch insurance solutions to SMEs in Australia. Today, we are known as one of the largest and most reliable general insurance advisor networks, operating throughout Australia and New Zealand, with over 270 insurance advice practices in more than 150 locations. We take immense pride in serving over 850,000 clients spread across the Australasian region and worldwide. 
It is our business to understand your objectives, needs, financial situation and risk profile and provide you and your business with tailored risk and insurance advice. Get your business insured by scheduling a call with an Insurance Advisernet trusted risk and insurance brokers today!

Frequently Asked Questions
How can insurance help small businesses in Australia? 

In Australia, small businesses are encouraged to invest in business insurance to help protect their business from costly eventualities like damage to property and liability claims. Investing in a comprehensive yet affordable insurance policy promotes the continuity of the business in times of losses or great financial trouble. 

What does SME stand for? 
Small-to-Medium Enterprise (SMEs) are businesses whose revenue, number of employees and assets do not exceed a certain threshold. Each country or industry defines a set of criteria for which to determine whether an organisation operatively falls under the SME category.
 
How can insurance help small entrepreneurs or SMEs, or how it relates to risk management? 
Risk transfer is one of the treatment approaches in managing risks in business, and insurance is an example of risk transfer. It's a strategy that SMEs employ to shift a risk or a liability from one party to another, with the idea that that party specialises in managing a specific kind of risk/liability. 
 
Why is insurance important for business owners? 
Getting an insurance policy for your business is important as it cushions or completely shields you from the hefty costs of certain unforeseen issues (accidents, damages to properties, effects of force), legal claims, and other liabilities. Without insurance, business owners might be forced to foot the bill out of their own pocket.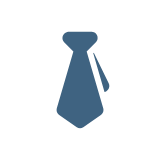 Business Insurance is used by many businesses, but it's best suited to SME-type operators.