What is it?
Business Insurance is used by many businesses, but it's best suited to SME-type operators. It provides invaluable protection against a range of insured events, from equipment and assets to legal liability, reducing financial uncertainty and protecting your livelihood and your workforce in the event of an incident.  
What it covers?
Business Insurance policies typically allow you to select relevant sections of cover based on your individual needs, and then group them all together in one policy. It's important to remember the sections of cover, and the cover itself, can vary considerably from insurer to insurer. Some of the more common sections you can expect to see in a standard business insurance policy include:
Property Damage – covering property damage to your business assets such as buildings, contents, stock and customers goods in the event of an insured incident. 
Business Interruption – covers loss of profits in the event of a property damage claim.   
Burglary/Theft – covering theft of goods from the insured premises.   
Money – covers theft of money in a variety of locations such as whilst on the premises during business hours, outside business hours, during transit, in a locked safe and even at private residences.  
Liability – covers legal liability for injury and/or damage caused to a third party.  
General Property – covers portable property that you take away from your premises against material damage perils.  
Computer and Electronic Equipment – covers loss or damage to computer and/or electronic equipment. 
As you can see, there's a lot to consider. Insurance Advisernet Authorised Representatives are specialists when it comes to Business Insurance and make it their business to understand yours.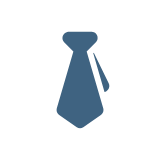 Business Insurance is used by many businesses, but it's best suited to SME-type operators.