The COVID-19 outbreak has had a global impact on SMEs, either forcing them to close operations entirely or making their employees work from home. The result is that many buildings are now left unoccupied, a situation that currently has no end in sight. Whilst SMEs are being faced with a host of challenges during this time, one issue that might slip under the radar is the problem of unoccupied buildings. Specifically, what are you doing to protect your empty buildings?
The vast majority of SMEs should already have some form of insurance policy in place that covers the loss of their physical business assets (for example Property Insurance). However, given that buildings are now unoccupied, what can SMEs do to protect their assets and reduce their risks further?
Strategies to protect unoccupied buildings
Malicious damage, fire and theft pose a significant threat to commercial buildings at the best of times, but in today's volatile climate, these threats can be heightened. Combustible items, fuel and waste materials can be very attractive to arsonists, and copper and lead are very attractive to thieves. If the building is unoccupied, but still retains all your furnishings, computers and stock, it's often too much of a temptation to thieves and arsonists.
To help reduce your risk of malicious damage, theft and arson, SMEs need to consider the security of their unoccupied buildings. It's a good idea to regularly check for damage and continue to perform maintenance as required, so that the buildings don't look abandoned, acting as a lodestone to criminals. There are other measures however, that also need to be taken to ensure the safety of anyone who legally enters the buildings. So let's take a look at some of these strategies.
Protecting unoccupied buildings from arson
Remove all combustible materials from inside and outside the buildings, securely storing any that can't be removed. Turn off gas, water and electricity, unless they are essential for maintaining fire or motion detector alarms, and redirect all postal services. Seal the letterbox so that unsolicited letter drops don't collect and overflow the area, providing both combustible material and notice that the building is unoccupied.
Protecting authorised visitors in unoccupied buildings
The longer the building is unoccupied, the more likely authorised visitors will need access to the buildings. Their health and safety should be a priority, so these visitors should be accompanied and the details of their visits, along with entry and exit times, recorded. If there are any unsafe areas within the buildings, these should be taped off with adequate signage, and lighting should be available. 
Protecting unoccupied buildings with additional security measures
Ensure that all doors, roller doors and windows are locked and install padlocks if appropriate. Install protective boards across windows, install external lighting and CCTV cameras. It's also a good idea to hire security guards and inform the local council, police and fire brigade that your building is unoccupied. You should also inform your insurance provider, so that they can ensure that your current policy is sufficient to cover your changed circumstances.
To discuss whether your building is covered, or to seek more advice, talk to an insurance specialist today and find your local adviser.
General Advice Warning
The information provided is to be regarded as general advice. Whilst we may have collected risk information, your personal objectives, needs or financial situations were not taken into account when preparing this information. We recommend that you consider the suitability of this general advice, in respect of your objectives, financial situation and needs before acting on it. You should obtain and consider the relevant product disclosure statement before making any decision to purchase this financial product.

Business Continuity Planning
/sites/default/files/2020-04/730x470%20_0.png
Property Insurance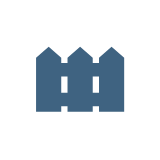 What is it?
Cover for loss or damage to your physical business assets in the event of an incident occurring. 
What does it cover? 
Property Insurance, also known as Industrial Special Risks, covers the material items of your business such as buildings, contents, stock, plant and machinery. The policy normally covers a variety of insured perils, however there are various considerations to be made when selecting the right Property Insurance for your business. Some examples include:
Has the occupancy and use of your premises been adequately disclosed to the insurer? 
Is your sum insured adequate? How have you determined your sum insured? 
Could you build somewhere else in the event of your property being destroyed? 
Are your contents covered inside the building and outside?  
Is accidental damage covered, and to what extent? 
Are your demolition and removal of debris costs covered? 
With so much to keep in mind, Property Insurance can be more complicated than it initially seems. The best way to navigate the options and ensure you're fully protected is to speak with an Insurance Advisernet Authorised Representative.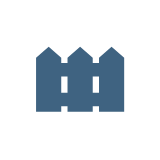 Cover for loss or damage to your physical business assets in the event of an incident occurring.
Business Interruption Insurance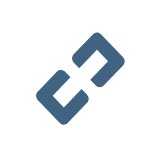 What is it?
From your family and employees to customers and suppliers, there are a lot of people who depend on your business opening its doors each day. Business interruption insurance is designed to protect you – and them – from losses caused by an insured event or incident that forces you to close your premises for an extended period of time. It effectively returns your business to the same financial position it was in before the event occurred, allowing the quickest possible resumption of normal business.
A study by the Insurance Council of Australia found that of the 40% of businesses that don't have adequate insurance cover, around 90% do not survive a major loss.
What it covers?
It's important to remember not all Business Interruption policy wordings are the same. Given inadequate cover could be crippling to you and your business, it's vital to get it right. In particular, there are a variety of wordings and basis of settlements ranging from Gross Profit, Gross Revenue and Instant Profits. 
When deciding the best basis of cover for your business, things to consider include: 
Indemnity Period – How long do you need the cover for? How long will it take your business to get back to pre-loss trading figures? 
Claims Preparation Fees – How much is going to be sufficient for your business to help you with a claims process? 
Payroll – Do you insure it, how much of it, and for what period of time? 
What happens in the event of a claim if your business is subject to seasonal fluctuations or economic cycles? 
Are you covered when your business is in growth mode? 
What happens if one of your customers or suppliers suffers damage from a significant peril and your business suffers as a result? Would you be covered? 
Uninsured Working Expenses – Are you paying for unnecessary cover that relates to expenses that would not exist in the event of a claim?
When your business is faced with a catastrophe the last thing you need to be worrying about is your insurance. Contact one of our Authorised Representatives to assist with your Business Interruption Insurance requirements today.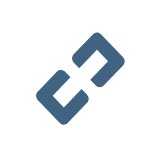 From your family and employees to customers and suppliers, there are a lot of people who depend on your business opening its doors each day.
Off
Off