What is Worker's Compensation Insurance? 
Workers' compensation insurance is compulsory for most employers in Australia. It provides cover for your business against the financial costs for weekly compensation or a lump sum benefit in the case of permanent disability. Every business and industry has occupational and safety hazards that can result in injury to employees and contractors. There are workplaces that have a higher risk of work-related incidents than others. Despite how small or big your business is and regardless of the industry or the state or territory, all businesses are required by law to have workers' compensation insurance.   
Why is Workers' Compensation Insurance important?
It's important to know that as an employer, workers' compensation insurance is statutory obligatory. This insurance is designed to reimburse the business against weekly wages or lump sums costs if an employee is injured at work. 
Workers' Compensation rules vary between states and territories, so it's important to check the relevant regulator for exact requirements for your location and industry and seek professional insurance advice when making your decision.
Workers' Compensation for Working Directors: It's important to check if you have to include yourself as a working director, this varies between states and territories. It's also suggested that working directors consider personal accident insurance. in addition to workers' compensation, which has limited benefits.
Workers' compensation for Contractors: If you employ contractors, some states and territories also require these people, called Deemed Workers, to be insured for Workers' Compensation. 
Workers' Compensation for Sole traders: As a sole trader, it's unlikely you can obtain workers' compensation insurance. However, you're likely to need ongoing income if you can't work to pay the regular bills. You should consider personal accident, life, and sickness insurance in the event you have an accident or permanent disability. 
What does Workers' Compensation Insurance cover?
In cases of a work-related illness or injuries, worker's compensation can reimburse the business for weekly wages, as well as paying the cost of hospital, medical and rehabilitation expenses. 
Examples of work-related injuries include: 
Soft-tissue injuries from lifting in warehousing or packing; 
Cuts, lacerations, and needlestick injuries in medical and allied health; 
Slips and trips in the retailing or consulting industries; 
Hearing damage, dust diseases or asbestosis in the construction industry; 
Also, fatal incidents such as electrocution, poisoning, falls and being struck by a machine.
There are also exclusions for illness or injuries that happen outside the scope of employment, like driving to or from work. 
Seek expert insurance advice at Insurance Advisernet! We're ready to assist you in arranging worker's compensation insurance that meets the statutory requirements in your state or territory. 
Frequently Asked Questions
●    How much does worker's compensation insurance cost in Australia?  
Each state and territory calculate premiums differently. In principle, the annual premium is based on the industry rate, the total amount of gross wages paid and your business' claims history.
●    Does your business need worker's compensation insurance? 
If you have employees, then each state and territory require that you have worker's compensation insurance in place before you start operating the business. Employees can include full-time and part-time and may also include contractors or deemed workers, piece-meal workers and apprentices. 
●    What types of injuries or illnesses are covered by worker's comp? 
Any injury or illness directly caused at or by the type of work. For example, a needle stick injury may cause hepatitis in a nurse, a scaffolding collapse may cause permanent injuries, quarry workers could develop tinnitus (ringing in the ears) due to excessive workplace noise, or a warehouse worker could injure their back when packing shelves.  
●    Who is exempt from worker's compensation? 
Worker's compensation insurance covers employees and deemed workers, so business owners or sole traders, as well as independent contractors, usually are not insured under workers' compensation. If you're not insured, we recommend that you consider buying personal accident insurance.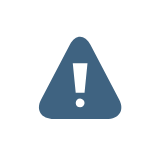 While some occupations and industries have a higher risk of workplace incidents and/or fatalities than others, Workers' Compensation is compulsory for all Australian employers. It provides financial compensation to workers if they suffer a work-related injury or illness.