What is Liability Insurance? 
Liability Insurance is a general term that covers multiple types of insurance cover that help people and businesses protect themselves from potentially large legal defence costs and any damages awarded by a court. The main types are Public & Products Liability, Professional Indemnity, Management Liability, Statutory Liability & Product Recall. These also specialist liability insurance for the aviation, marine, Care and finance industries. 
Anyone that deals with the public, sells, imports goods, drives a car or truck or operates a plane or boat should have liability insurance, which has two main cover sections:
Public liability – injury to the public or damage to their property on the business premises or caused in a truck or boat accident; also
Product liability – once the item you sell or repair leaves your control, like a plumber installing a washing machine, if its case damages or injures someone, then you could be legally responsible.
In addition, there are:
Professional Indemnity - if you give advice or provide a service, such as an accountant, care worker or building consultant, you could be legally liable for any advice you provide, which results in external clients or customers being financially worse off; and
Management (D&O) Liability – covers the personal liability of directors, officers and senior managers for mistakes they make in running the business. This may result in a loss to the company, its shareholders, or bank or an investigation by ASIC, EPA or other government agencies. 
Some liability insurance is mandatory, the government requires you to have it in place to operate the business, like professional indemnity for architects or CTP liability insurance for registered cars and trucks. Other types of liability insurance are optional, with the scope and amount of insurance cover chosen by the business owner.
What does Liability Insurance cover?
It depends on what type of liability insurance you have purchased, your business and your industry. Briefly: 
Public Liability Insurance - covers people, businesses, events and contractors for legal defence costs if legal action is taken against you or the business, whether it's a genuine claim or a try-on from a disgruntled customer. This insurance will also pay any damages awarded by a court if found responsible for causing personal injury or damage to property, also any resulting financial loss. While Public Liability cover can be mandatory, like plumbers in some states, it's mostly optional and a decision for the business owner.
Product Liability Insurance -If you make, import, sell, distribute or repair products, you can be responsible for personal injury, property damage or resulting financial loss due to faults in the product, product advice about the use or even customer misuse. You are unlikely to be able to depend on the original manufacturer, importer or retailer to protect you and pay for your legal costs. So, taking out product liability insurance as protection against potentially having to pay expensive legal defence costs and any damages awarded by a court is a good idea.
Professional Indemnity Insurance – provides cover for professionals, not just doctors and lawyers, but any person that has the expertise and is usually part of the trade or professional group. So, builders, designer, architects, IT consultants, and allied health insurance cover legal defence costs and any damages awarded from an act, error or omission arising from professional services you and your business provides to customers and clients. 
Management Liability Insurance - covers directors, officers' and senior managers against actual or alleged acts, errors or omissions arising out of the operation or management of the company. The cover is for personal legal defence costs, as well as paying for any damages awarded for a breach of work-related duties and responsibilities. The policy will also reimburse the company for any legal costs advanced to the director or officer.  
As you can see, there's a wide range of liability insurances, with cover tailored to each industry and type of business. The better advice you get, the more informed decision you can make to ensure the best protection for you, your directors and managers and the business: 
Schedule an appointment with Insurance Advisernet, we'll be glad to talk with you to understand your needs and provide advice on the best way to manage your personal and business liabilities. 
Frequently Asked Questions
●    What is an example of liability insurance? 
There are mandatory and optional liability insurance covers required by government bodies or professional organisations, examples being: 
Mandatory or Statutory Liability Insurance policies include professional indemnity (also referred to as PII or E&O insurance), motor vehicle CTP, workers' compensation and builders warrantee.
Optional Liability Insurance policies include property owners' liability under a home or property insurance package, Protection & Indemnity insurance for boats, public liability for shop or office owners and product liability for importers, wholesalers and builders. 
●    What is covered by liability insurance in Australia?  
Liability insurance covers a person or a business against claims (whether real or imagined) made that the person has been injured, their property has been damaged, or they have suffered a financial loss. All policies provide legal costs to defend against threatened or actual litigation and also pay for damages if you or the business are found to have been responsible.  

●    What kind of liability insurance do I need? 
Some occupations, such as builders or professionals, such as tax agents, must have liability insurance in place before you start in business. Talk to your professional organisation or industry association. Other liability insurances are optional, a large food producer may look at buying Product Recall, whereas retailers & property owners will look to buy public liability. Motor Vehicle CTP and Workers' Compensation are required if you own or operate vehicles or have employees.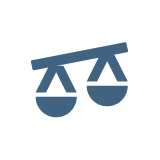 Despite the very best of intentions, accidents can still happen in any business. Public and Product Liability Insurance  protects you against claims for personal injury or damage to a third party.