Many business owners simply renew, rather than review, their annual insurance policies, most probably because it ticks one more box in their already busy schedule. The problem is however, that renewing your policies without reviewing them can cost you money in both the short and the long term. 
In the short term, you may be paying for cover that you no longer need and ignoring cover that you do need. In the long term, when you make a claim on your policy, you might be knocked back because you didn't inform the insurance company of certain changes in your business or because you are underinsured. 
Let's take a look at the best way to review your existing policies, so you can make sure that you reduce your business risk and maximise your cover.
Have your circumstances changed?
As soon as anything changes in your business, you need to inform your insurance company. You might be surprised at some of the seemingly minor changes that can affect your policy and your premiums, so here are six questions you need to ask yourself before you renew your policies this year.
Is the description of your business on your policy still relevant? If your business activities have significantly altered, then this needs to be updated on your policy.
Has your business moved its location? The location of your physical store can make a difference to your premiums, so always inform your insurer when you relocate.
Have you purchased, sold or disposed of any assets? New assets need to be covered in your policy and assets that your business no longer owns should be removed from your policy. The last thing you want is to make a claim and find that the asset was not covered under your policy!
Have you renovated your building, office or retail store? Changes that increase the value of your business can make a difference to your premiums, so always inform your insurer, just in case.
Have you installed a new alarm system or employed security guards? Added security can reduce your premiums, so this is another instance when you need to pass this information on to your insurer. 
Have you updated your vehicles? Have you purchased or leased new vehicles? Maybe you have tinted the windows or added a towbar, replaced an outdated A/C unit in the refrigerated truck or installed GPS tracking in your delivery vans? All of these changes can make a difference to your premiums and to any claims you make in the future.
If in doubt, it's always best to talk to your insurer and keep your policies updated at all times.
What other questions should you ask?
Keeping your policies updated reduces your business's overall risks, but there other questions about your cover that you need to ask during your review, for example:
1. Are there any exclusions or limits on your claims and are these suitable for your business today?
2. What are your excess payments? Is it appropriate to increase these payments and reduce your premiums?
3. Is your policy's payment schedule still suitable or would you prefer to change this schedule?
4. Does your current policy still suit your business needs?
5. Are you happy with the service from your current insurer? 
The safest approach is to review your policies before renewing them and if in doubt, contact your insurer to clarify any points of concern.
General Advice Warning
The information provided is to be regarded as general advice. Whilst we may have collected risk information, your personal objectives, needs or financial situations were not taken into account when preparing this information. We recommend that you consider the suitability of this general advice, in respect of your objectives, financial situation and needs before acting on it. You should obtain and consider the relevant product disclosure statement before making any decision to purchase this financial product. 

If you are not happy with your insurance claim - here's what to do next
Understanding frequently used insurance terms & concepts
/sites/default/files/2019-08/Should-you-renew-or-review-your-insurance-policies-when-they-are-due-_Landing-Page.png
SME Business Insurance Pack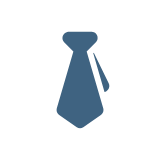 What is it?
Business Insurance is used by many businesses, but it's best suited to SME-type operators. It provides invaluable protection against a range of insured events, from equipment and assets to legal liability, reducing financial uncertainty and protecting your livelihood and your workforce in the event of an incident.  
What it covers?
Business Insurance policies typically allow you to select relevant sections of cover based on your individual needs, and then group them all together in one policy. It's important to remember the sections of cover, and the cover itself, can vary considerably from insurer to insurer. Some of the more common sections you can expect to see in a standard business insurance policy include:
Property Damage – covering property damage to your business assets such as buildings, contents, stock and customers goods in the event of an insured incident. 
Business Interruption – covers loss of profits in the event of a property damage claim.   
Burglary/Theft – covering theft of goods from the insured premises.   
Money – covers theft of money in a variety of locations such as whilst on the premises during business hours, outside business hours, during transit, in a locked safe and even at private residences.  
Liability – covers legal liability for injury and/or damage caused to a third party.  
General Property – covers portable property that you take away from your premises against material damage perils.  
Computer and Electronic Equipment – covers loss or damage to computer and/or electronic equipment. 
As you can see, there's a lot to consider. Insurance Advisernet Authorised Representatives are specialists when it comes to Business Insurance and make it their business to understand yours.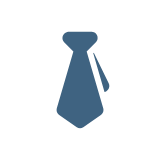 Business Insurance is used by many businesses, but it's best suited to SME-type operators.
Off
Off