The vast majority of SME owners have a knack for managing their business and their time, which is why they always have one eye on the future. Processes that maximise their time are extremely useful, as are specialists and experts who can manage the details, leaving them to manage the big picture. So, it comes as no surprise to learn that many SME owners leverage experienced insurance advisers to ensure that they receive the right cover at the right price for their business.
If you don't have a dedicated insurance adviser for your business, here are five reasons why it's a good idea to reconsider your position.
1. Allocate your time wisely
As a SME owner you need to know every aspect of your business, allocating your time wisely so that you can guide your company forwards. So, do you really need to learn all about insurance? This is a very complicated topic and the only hope you have in selecting the right cover for your business is to compare the pros and cons of numerous policies. If you don't make the right decision, however, your company can be left under insured and the consequences can be devastating. 
2. Utilise the advice of experts
Insurance advisers or brokers are experts in their field. They have spent years honing their craft, continually keeping themselves up to date on changes within the industry that may affect their clients. They are also specialists in specific areas, so if you are in the hospitality industry, for example, your dedicated insurance adviser will have spent time studying the nuances of your industry. This means that you can rely on your adviser to give you the best advice for your business and steer you towards the best type of insurance for your needs.
3. Access uniquely tailored insurance cover
Since your insurance adviser understands your business, they can craft a customised insurance package uniquely tailored to your company's specific needs. This is a much better solution than simply selecting one of the generic packages advertised by insurance providers that may or may not cover all your needs.
4. Achieve the best deals 
Your insurance adviser will not only put together a customised package for your business, but they will also compare all providers, seeking the best deals. Once they find the most competitive rates they will go even further and start drilling down to achieve even better rates for their clients. This is a huge benefit that SME owners can't achieve on their own.
5. Benefit from faster & more successful claims
With a knowledgeable and skilled insurance adviser on your team, any claims you submit will be handled efficiently and quickly. They know exactly what's needed to facilitate your claims through the system and if a claim is denied, will also know how to provide additional information that may well change this result. Advisers make it much easier to negotiate with your provider when making a claim.
When you need to renew or evaluate your SME's insurance cover, it's good to have an expert on your team who has your business' best interests as a priority. To find an experienced insurance adviser for your business, talk to an insurance specialist today and find your local adviser.
General Advice Warning
The information provided is to be regarded as general advice. Whilst we may have collected risk information, your personal objectives, needs or financial situations were not taken into account when preparing this information. We recommend that you consider the suitability of this general advice, in respect of your objectives, financial situation and needs before acting on it. You should obtain and consider the relevant product disclosure statement before making any decision to purchase this financial product.

Do you need professional insurance solutions to protect your SME business?
Insurance policies: Differences & similarities for SMEs
/sites/default/files/2021-01/Landing%20Page%20730x470.jpg
Professional Indemnity Insurance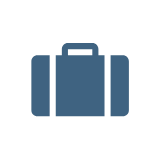 What is it?
Professional Indemnity (PI) Insurance isn't just limited to typical 'professions' such as accountants, engineers, lawyers, doctors and architects. Essentially, anybody providing advice or consultancy services for a fee has an exposure that needs to be considered. Even something as simple as providing casual advice about the use of a product, for example, could leave your business exposed.
What does it cover? 
Imagine if you accidentally breached your client's privacy or confidentiality, missed out important information, made an error or provided incorrect advice. Any of these simple oversights could lead to a claim against your business, making it vital to protect yourself, your business and your reputation. 
Another important consideration is the potential legal costs associated with defending any claim or allegation. The court and legal fees are often underestimated and it can be especially difficult to fund this element of the claim, whilst also trying to keep your business running as normal. 
Amongst other risks, PI Insurance typically covers: 
Breach of duty – includes privacy related issues 
Defamation 
Breach of consumer, competition and fair trading 
Loss or damage to important documents 
Infringement of intellectual property 
Public relations costs – to assist with any reputational damage following a claim against your business 
Claim investigation costs - costs of investigating, defending and settling a claim. 
Speak to your local Insurance Advisernet Authorised Representative today about tailoring a PI Insurance solution for you and your business.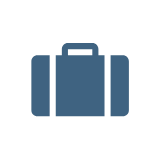 Professional Indemnity (PI) Insurance isn't just limited to typical 'professions' such as accountants, engineers, lawyers, doctors and architects. Essentially, anybody providing advice or consultancy services for a fee has an exposure that needs to be considered.
Off
Off