No-one likes to think that a disaster could happen to their business, but it can and does happen far too frequently in Australia. For example, the recent floods in Townsville which were declared a disaster zone; imagine the problems faced by small business owners who were prevented from trading during the aftermath of the floods.
Many small businesses can recover quickly following a disaster, such as floods, fire or the theft of vital resources, because they have the right type of property insurance. If you were not able to trade due to an incident for a period of time, ensuring you have the right Business Interruption cover will be invaluable.
What is Business Interruption Insurance?
Business Interruption Insurance gives your business an income if it is prevented from trading due to the occurrence of a specified disaster. Similar to insuring your physical assets such as your buildings, machinery or equipment, Business Interruption offers cover for your financial costs involved with every day running of your business. 
In general, Business Interruption Insurance protects your gross profits, reimbursing you for the gross profits you would have made on an average trading day. It also covers additional costs you may have if you had to relocate your business to other premises. Moreover, you can tailor your policy to include fixed costs which covers the on-going costs you still have to pay, even though your business is not trading.
Whilst no-one wants to pay for insurances they don't need, Business Interruption Insurance is one of those policies that can make or break your business. If a disaster strikes and your business can't trade for six months, this would have a detrimental effect on your operations. With Business Interruption Insurance however, you can still pay all your bills and your employee's wages, while you rebuild and get ready to begin trading again.
Avoid this one big mistake with Business Interruption Insurance
The biggest mistake made by business owners when they take out Business Interruption Insurance is that they underestimate the time it will take to get their business up and running again. The period of time an insurance policy will reimburse you following a disaster is the 'indemnity period' and once this time expires, you no longer receive these payments.
This can be another disaster, because if your business is not able to begin trading within a specified time frame, your business can still face financial disaster. Many businesses can take six or twelve months to get back on their feet, so making sure you set the indemnity period to realistic goals to ensure your business can return to its full earning capacity
This is why you need to discuss the indemnity period with a specialist in Business Interruption Insurance, who can help you to identify the best time frame to suit your specific business.
To decide whether your business can benefit from Business Interruption Insurance, contact your local adviser.
General Advice Warning
The information provided is to be regarded as general advice. Whilst we may have collected risk information, your personal objectives, needs or financial situations were not taken into account when preparing this information. We recommend that you consider the suitability of this general advice, in respect of your objectives, financial situation and needs before acting on it. You should obtain and consider the relevant product disclosure statement before making any decision to purchase this financial product. 

Do you really need Business Interruption Insurance?
6 common business insurance myths busted.
/sites/default/files/2019-08/How-to-keep-your-business-afloat-in-the-event-of-a-disaster_Landing-Page.png
Business Interruption Insurance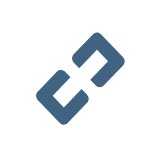 What is it?
From your family and employees to customers and suppliers, there are a lot of people who depend on your business opening its doors each day. Business interruption insurance is designed to protect you – and them – from losses caused by an insured event or incident that forces you to close your premises for an extended period of time. It effectively returns your business to the same financial position it was in before the event occurred, allowing the quickest possible resumption of normal business.
A study by the Insurance Council of Australia found that of the 40% of businesses that don't have adequate insurance cover, around 90% do not survive a major loss.
What it covers?
It's important to remember not all Business Interruption policy wordings are the same. Given inadequate cover could be crippling to you and your business, it's vital to get it right. In particular, there are a variety of wordings and basis of settlements ranging from Gross Profit, Gross Revenue and Instant Profits. 
When deciding the best basis of cover for your business, things to consider include: 
Indemnity Period – How long do you need the cover for? How long will it take your business to get back to pre-loss trading figures? 
Claims Preparation Fees – How much is going to be sufficient for your business to help you with a claims process? 
Payroll – Do you insure it, how much of it, and for what period of time? 
What happens in the event of a claim if your business is subject to seasonal fluctuations or economic cycles? 
Are you covered when your business is in growth mode? 
What happens if one of your customers or suppliers suffers damage from a significant peril and your business suffers as a result? Would you be covered? 
Uninsured Working Expenses – Are you paying for unnecessary cover that relates to expenses that would not exist in the event of a claim?
When your business is faced with a catastrophe the last thing you need to be worrying about is your insurance. Contact one of our Authorised Representatives to assist with your Business Interruption Insurance requirements today.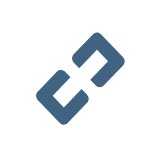 From your family and employees to customers and suppliers, there are a lot of people who depend on your business opening its doors each day.
Off
Off