What is Property Insurance? 
Property insurance is a type of insurance that covers the loss or damage to physical property after the occurrence of an Insured event or peril, such as storm damage, fire or impact from a truck.' It is often sold as part of a package if insurance covers a Farm Pack, Home Insurance or Business Pack.
Why is Property Insurance important?
Like most insurance policies, property insurance provides property owners with financial security so that if the worst occurs, like a fire or tree falling onto a home, your financial loss is minimised.'
What does Property Insurance cover?
There are two ways to approach this question: (1) What kinds of properties are covered, and (2) what 'Loss or damage can be insured?
To answer the first question, most properties can be insured so long as the occupancy situation and purpose of the property are fully disclosed. You can insure personal property, such as your home, the household contents, and personal property, such as jewellery or sports equipment. This can be your residential property, a farm, a unit, a strata building, commercial strata, a retail store, a factory, a warehouse or a manufacturing facility.
All property policies cover Specified Perils, such as fire, theft, storm, rain, wind-related events, impacts by vehicles and trees and vandalism. You can also add a cover at an additional cost for accidents happening, like shelves falling or stock being damaged by a pipe leaking. 
Property insurance policies, as with any other type of insurance, have limits and exclusions. The limits may relate to the total amount payable in the event of a claim, the location where the property is insured or how your claim will be paid out. Typical exclusions that apply include damage by insects, pre-existing damage, intentional damage, lack of maintenance and flood. It's essential that you read and understand your insurance coverage. Talk to your insurance adviser if you have any questions or don't understand the property insurance arranged for you. 
How to select the right property insurance
Choosing the right property insurance can be challenging as there are a few:
Home Insurance is a package that includes cover for the house, contents and personal items taken outside the home;
Farm Insurance is another package that covers farm property. This can include the homestead, contents and personal items, also stables, barns, out-buildings, fencing, plant & equipment and grain in silos or livestock.
Business Insurance is a package that can cover buildings, stock, contents, plant & equipment, and work in progress. 
A qualified insurance adviser is a professional that can provide you with advice on the best cover to suit your financial situation, needs and objectives. 

Call us today for a no-obligation consultation and specialist advice.
 
Frequently Asked Questions
●    What insurance is best for a property? 
Choosing the right property insurance can be challenging, as there are lots of different types, including personal property. Home, farm, business and stock. The cover also varies between insurers, some will offer specified perils, other accidental loss or damage, plus specified perils. Other factors to consider include the use of the property, whether it will be renovated, value and key risks in your area.
●    What is the importance of property insurance? 

'Property Insurance is a way to manage your financial risk. When you buy insurance, you purchase protection against unexpected events damaging your property, such as fire, storm or burglary. For the payment of an annual insurance premium, the insurance company promises to pay you in the event of loss or damage occurring.
If you have no insurance, then you have t pay for any loss or damage, which is difficult to budget for, and the cost of repairs may be outside your ability to pay.
●    What is the difference between homeowners insurance and other types of property insurance? 
All property insurance covers buildings, contents and specified types of property. The use of the property usually tells you what type of property package you need. A home-owners package will cover a number of sections, like public liability, glass and property, such as the home, contents and personal valuables like jewellery. A farm package will again cover public liability, motor vehicles, etc., with the property section covering the homestead, farm buildings, fencing and farm machinery. A commercial package will usually cover theft, machinery breakdown, legal liability and property. Property for a business includes stock in process, finished stock, buildings, plant & equipment and office contents. 
●    What is not covered by property insurance? 
Property insurance coverage differs from one insurer to another. It's better to review your policy and ascertain if it covers most of your risk exposures. In many instances, property insurance has limits on the amount per accident or per item. Certain types of damage may also be excluded, like flood damage in certain areas, leaving the home unoccupied for a long time or bushfire damage in fire-prone areas. So, it pays to read and understand what your insurance policy does and does not cover. Your insurance adviser will make the whole process easier to understand.' 

●    What are the 7 basic types of coverage needed? 
Property insurance covers a wide 'range of events, the key being fire, storm, impact by falling trees or vehicles, wind, vandalism, explosion and burglary. Other types of cover can be added, talk with your insurance adviser, they'll help you to get the right cover.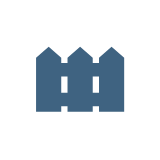 Cover for loss or damage to your physical business assets in the event of an incident occurring.