Given that the majority of businesses have experienced one of their toughest challenges in 2020, it makes sense to take a step back and reassess your goals for the next 12 months. This can be viewed as your 'recovery year', where you reassess the health of your business and make plans to operate under the new post-COVID 'normal'. 
For example, should you expand, diversify or streamline your business over the next 12 months? Your decision is important, because the path you outline for your business will have far reaching repercussions, given the current health of your business. 
Importance of a health and planning check for your business
A health check not only gives you a clear understanding of where your business stands today, but it can also highlight areas where you are operating better than expected and where improvements can be made. You might already fully understand these strengths and weaknesses, given the pandemic, but now is not the time to become complacent.
On the contrary, as a small business owner, you are already well versed in fighting the good fight and coming out on top. At IA, we have been witnesses to the amazing resilience and innovation shown by many SMEs who have found new and exciting ways to conduct their businesses despite lockdowns, social distancing and working from home. 
So, if you are ready to make some serious business plans for the next 12 months, here are six checks that will give you a very good understanding of the overall health of your company today.
Sales: How many sales have you made in 2020? How does this compare to the same quarters in 2019? Given the pandemic, were there any sales that were extremely low or high? Are these worth pursuing?
Cash flow: Has your cash flow suffered this year? Are there any areas where it did better or worse than last year? Are the areas where cash flow increased worth incorporating into next year's plan?
Workload: Has your workload increased or decreased this year? Do you need to hire more staff as your business recovers, or should you streamline to increase your business' flexibility?
Loyal customers: Does your business encourage repeat sales and loyal customers? Since it's cheaper to retain rather than acquire new customers, should you put more effort into customer loyalty programs to increase revenue?
Expansion: If you have a base of loyal customers already, is it time to expand and start growing your company in different areas to future proof it against the occurrence of further disasters? 
Lead generation: Are you doing enough to generate new leads for your business? How can you create opportunities to convert more prospects into customers and create a solid foundation for sustainable growth? 
Knowing what is working and what is not working is the first step to setting your business up for future growth. Even if the plans you make are only temporary and designed to help with your business' recovery, it's time to start strategising now with the aim of producing optimal results over the next 12 months.
To decide what type of insurance policies are suitable for your business during this recovery period, talk to an insurance specialist today and find your local adviser.
General Advice Warning
The information provided is to be regarded as general advice. Whilst we may have collected risk information, your personal objectives, needs or financial situations were not taken into account when preparing this information. We recommend that you consider the suitability of this general advice, in respect of your objectives, financial situation and needs before acting on it. You should obtain and consider the relevant product disclosure statement before making any decision to purchase this financial product.

Business Continuity Planning
Protect your SME with a robust succession plan
/sites/default/files/2021-01/730x470.png
SME Business Insurance Pack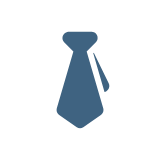 What is it?
Business Insurance is used by many businesses, but it's best suited to SME-type operators. It provides invaluable protection against a range of insured events, from equipment and assets to legal liability, reducing financial uncertainty and protecting your livelihood and your workforce in the event of an incident.  
What it covers?
Business Insurance policies typically allow you to select relevant sections of cover based on your individual needs, and then group them all together in one policy. It's important to remember the sections of cover, and the cover itself, can vary considerably from insurer to insurer. Some of the more common sections you can expect to see in a standard business insurance policy include:
Property Damage – covering property damage to your business assets such as buildings, contents, stock and customers goods in the event of an insured incident. 
Business Interruption – covers loss of profits in the event of a property damage claim.   
Burglary/Theft – covering theft of goods from the insured premises.   
Money – covers theft of money in a variety of locations such as whilst on the premises during business hours, outside business hours, during transit, in a locked safe and even at private residences.  
Liability – covers legal liability for injury and/or damage caused to a third party.  
General Property – covers portable property that you take away from your premises against material damage perils.  
Computer and Electronic Equipment – covers loss or damage to computer and/or electronic equipment. 
As you can see, there's a lot to consider. Insurance Advisernet Authorised Representatives are specialists when it comes to Business Insurance and make it their business to understand yours.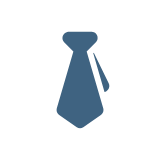 Business Insurance is used by many businesses, but it's best suited to SME-type operators.
Off
Off