As an astute business owner, you may have noticed that insurance costs in Australia are generally trending upwards, between 10% - 20% for business (30% or more if significant claims or higher risk industries) with home insurance averaging increases between 10% - 15%. This is due to several different factors that have collided to create a significant decline in industry profitability, including less investment income and natural catastrophes, with the recent flooding in QLD & NSW expected to cost $1 Billion. While some business owners may look to balance the costs of insurance premiums against taking on more risk (self-insuring), it's fair to say that the consequences of not having an insurer to take the risk can be quite devastating, if the worst happens. As you have become more resilient since the start of COVID-19, you should look at your insurance cover to see if it still meets your needs.
Understanding the drivers of the lack of industry profitability, whilst not changing the outcomes, can help business owners to structure their businesses. It is wise to reflect on the current insurance market, where insurance premiums are (mostly) still increasing and some types of insurance cover may be difficult to obtain.
Why is the insurance industry suffering from declining profits?
Not many people in Australia can forget the traumatic bushfires and storms during the 2019 - 2020 seasons, followed by the COVID-19 pandemic, which is continuing to wreak havoc to people and businesses in communities worldwide. Many businesses impacted badly have restructured their operations or have become more resilient as Australia recovers. In addition, insurers can no longer depend on investment income to offset claims. This was for many years the main driver of profits for many insurers globally.
Then there's the growing reluctance of the global head offices for Australian offices to shoulder the losses experienced here. Many insurers with head offices overseas, such as Europe are experiencing the latest wave in COVID-19. The Pandemic caused recessions in many economy's, which countries are just starting to recover from.
Globally the US and Caribbean hurricane season was the most active on record, with 30 storms. The most damaging was Laura, which caused US$9 Billion in damage. These are only some of the key drivers that have led to declining profits in the insurance industry and overall losses continuing to be incurred.
What about the future?
Basically, declining profits have resulted in rising premiums and insurers increasing excesses, reducing the amount of cover they are prepared to offer, as well as requiring risk management. Insurance has become more difficult to obtain, quite likely in the locations or industries that have posed the most risk. Risk management and risk mitigation will be further analysed, meaning that a company's prior claims history may also become a greater deciding factor when it comes to obtaining insurance cover. This situation is forecast to continue until the industry begins to realise more profitability, reflecting the ending of the global pandemic and related economic growth, which is unlikely before 2022.
To navigate these uncertain waters, business owners need to focus on their newly developed resilience and improve risk management strategies. A good strategy in the current insurance market is to discuss your situation with your insurance adviser, who will work in your best interests to optimise your insurance dollar spend to assist you in protecting your business.
To decide what type of insurance policies are suitable for your business, talk to an insurance specialist today and find your local adviser.
General Advice Warning
The information provided is to be regarded as general advice. This type of insurance product is designed for small and large businesses, who want to be covered against financial loss to the business, including loss of income, following a fire, storm or other type of insured loss.  We recommend that you consider the suitability of this general advice, in respect of your objectives, financial situation and needs before acting on it. You should obtain and consider relevant product disclosure statement(s) before making any decision to purchase this type of financial product.

Approaching renewals in a hard market
How SMEs can retarget new markets in an economic recession
/sites/default/files/2021-05/Landing%20Page%20730x470_0.jpg
SME Business Insurance Pack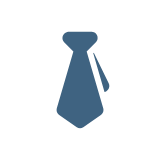 What is it?
Business Insurance is used by many businesses, but it's best suited to SME-type operators. It provides invaluable protection against a range of insured events, from equipment and assets to legal liability, reducing financial uncertainty and protecting your livelihood and your workforce in the event of an incident.  
What it covers?
Business Insurance policies typically allow you to select relevant sections of cover based on your individual needs, and then group them all together in one policy. It's important to remember the sections of cover, and the cover itself, can vary considerably from insurer to insurer. Some of the more common sections you can expect to see in a standard business insurance policy include:
Property Damage – covering property damage to your business assets such as buildings, contents, stock and customers goods in the event of an insured incident. 
Business Interruption – covers loss of profits in the event of a property damage claim.   
Burglary/Theft – covering theft of goods from the insured premises.   
Money – covers theft of money in a variety of locations such as whilst on the premises during business hours, outside business hours, during transit, in a locked safe and even at private residences.  
Liability – covers legal liability for injury and/or damage caused to a third party.  
General Property – covers portable property that you take away from your premises against material damage perils.  
Computer and Electronic Equipment – covers loss or damage to computer and/or electronic equipment. 
As you can see, there's a lot to consider. Insurance Advisernet Authorised Representatives are specialists when it comes to Business Insurance and make it their business to understand yours.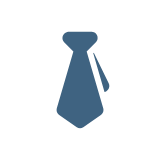 Business Insurance is used by many businesses, but it's best suited to SME-type operators.
Business Interruption Insurance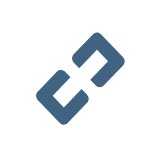 What is it?
From your family and employees to customers and suppliers, there are a lot of people who depend on your business opening its doors each day. Business interruption insurance is designed to protect you – and them – from losses caused by an insured event or incident that forces you to close your premises for an extended period of time. It effectively returns your business to the same financial position it was in before the event occurred, allowing the quickest possible resumption of normal business.
A study by the Insurance Council of Australia found that of the 40% of businesses that don't have adequate insurance cover, around 90% do not survive a major loss.
What it covers?
It's important to remember not all Business Interruption policy wordings are the same. Given inadequate cover could be crippling to you and your business, it's vital to get it right. In particular, there are a variety of wordings and basis of settlements ranging from Gross Profit, Gross Revenue and Instant Profits. 
When deciding the best basis of cover for your business, things to consider include: 
Indemnity Period – How long do you need the cover for? How long will it take your business to get back to pre-loss trading figures? 
Claims Preparation Fees – How much is going to be sufficient for your business to help you with a claims process? 
Payroll – Do you insure it, how much of it, and for what period of time? 
What happens in the event of a claim if your business is subject to seasonal fluctuations or economic cycles? 
Are you covered when your business is in growth mode? 
What happens if one of your customers or suppliers suffers damage from a significant peril and your business suffers as a result? Would you be covered? 
Uninsured Working Expenses – Are you paying for unnecessary cover that relates to expenses that would not exist in the event of a claim?
When your business is faced with a catastrophe the last thing you need to be worrying about is your insurance. Contact one of our Authorised Representatives to assist with your Business Interruption Insurance requirements today.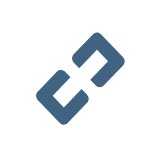 From your family and employees to customers and suppliers, there are a lot of people who depend on your business opening its doors each day.
Off
Off