What is Professional Indemnity Insurance? 
If you or your business provide professional advice or services, then you are likely to need professional indemnity (PI) insurance.
This insurance provides and pays your legal defence costs in the event that a customer complains that they followed the advice, it was negligent, and they suffered a financial loss, even if there is no real basis for the complaint.  If there was negligence, PI insurance will also pay any damages awarded by the court.
Typical professionals that purchase Pi Insurance include real estate agents, construction consultants, healthcare or allied health, IT consultants, lawyers and doctors.
Without Professional Indemnity Insurance, you or your business could be faced with having to organise your own legal defence, pay potentially large legal bills, 
as well as pay damages awarded by the court. 
The average claim amount is over $100,000 for legal costs, expert reports, and damages, so it can be a large amount to have to find quickly. 
Why is Professional Indemnity Insurance important?
Professional indemnity insurance is mandatory for many professions and required to be in place before starting a business. It's recommended that you check with your association or insurance adviser to find out if PI cover is compulsory and the sum insured required.  
For other professionals, although this insurance cover may not be compulsory, it's an easy way to protect yourself and your business from large financial losses. 
Even with the best training or risk management, people still make mistakes, contractors can provide an incorrect specifications or advice incorrectly understood.
It also worth noting that the cover provided by professional indemnity is different from public liability insurance. Public liability insurance covers defence costs and any damages relating to personal injury caused to people or damage to their property. This is different to financial loss caused due to an architect placing walls in the wrong location on plans or an IT professional recommending the wrong software and loss of potential customers to the business. 
What does Professional Indemnity Insurance cover?
The exact cover will depend on your occupation and scope of activities. Broadly speaking, Professional Indemnity insurance covers any negligent act, error or omission relating to:
Misleading, inaccurate or negligent advice; breach of confidentiality or privacy;
Breach of consumer, competition, and fair trading laws; 
Loss of documents;
Infringement of intellectual property rights;
Malpractice, misdiagnosis, failing to order the appropriate tests, failure to treat; 
Defamation, libel or slander; Disciplinary proceeding costs; Claim investigation costs, including expert reports;
Public Relations costs; 
Legal defence costs; and
Payment of damages.
As you can see, professional indemnity is a complex insurance with a wide range of cover options. At Insurance Advisernet, our authorised representatives are professionals who can work to understand your business and provide options to manage your professional risks and recommend insurance cover. 
Frequently Asked Questions
●    Who needs professional indemnity insurance? 
Anyone that is specially trained, provides advice or service, and is a member of an association or profession can obtain this type of cover.
Real Estate Agents, construction consultants, engineers, healthcare or allied health professionals, designers, lawyers, IT consultants and doctors all need professional indemnity insurance, in some workplaces or industries, it is mandatory to have this cover. Even if not mandatory, this insurance is important to protect you and the business from having to pay significant legal costs, as well as damage, if found to be at fault.
●    How much does professional indemnity insurance cost?  
Professional indemnity covers you or your business for legal costs and any damages if there is an actual or alleged act, error or omission that causes a financial loss to a client or customer.
The three main items driving premiums are;
Your industry, for example, construction, IT, or medical, some are at higher risk than others;
The scope of your business activities, for example, a fire engineer or an IT engineer, the turnover/ revenue and number of employees or contractors; and
Prior claims experience, the more claims or lawsuits, the higher your premium (and excess) are likely to be;
●    What is the minimum professional indemnity insurance? 
The amount of Professional indemnity cover depends on:
your occupation and potential for financial loss to the customer if there was negligent advice; 
any mandatory requirements of your association; and
the amount of cover that you chose, based on your level of risk, as well as the cost of the insurance. 
Because different professions present varying levels of complexity and risk, we would recommend talking with your insurance adviser, they are professionals who can work to understand your business and provide you with options to choose from.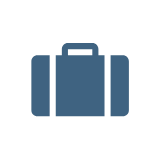 Professional Indemnity (PI) Insurance isn't just limited to typical 'professions' such as accountants, engineers, lawyers, doctors and architects. Essentially, anybody providing advice or consultancy services for a fee has an exposure that needs to be considered.